The Original Stooge
: "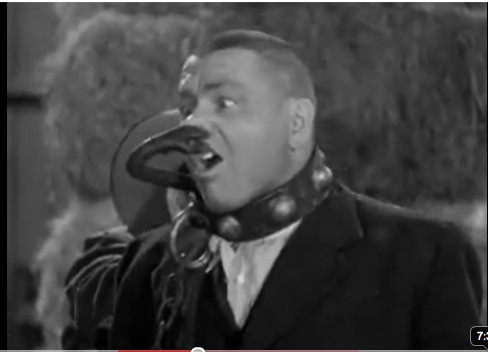 Addendum to David Smay's excellent post, published yesterday, naming Curly Howard a HiLo Hero.
I have long argued that Curly invented punk. He did so in The Three Troubledoers (1946), which features the anarchistic skinhead sporting a long black coat, high leather boots, and a huge studded dog's collar.
At one point, Curly even barks like a dog! Remember, the first punk song was The Stooges' "I Wanna be Your Dog" (1969).
"